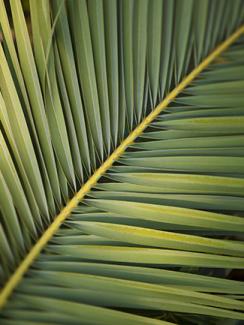 Palm Sunday marks Jesus' entry into Jerusalem and the beginning of Holy Week. You may want to read the United Church's 2020 Lenten devotional, Faithfully Yours, during Lent 2020 for your own time of reflection.
Worship Ideas
2020 Palm Sunday Worship Resources: Written by Murray Pruden, Indigenous Minister for Pacific Mountain Region, these resources remind us that even in these pandemic times, in God's eyes we matter every moment and breath of our daily life.
Lenten Lament: Seeking Right Relations: For the 150th year of Confederation, an invitation to acknowledge the damage done to the First Peoples of this land and seek reconciliation in worship and through next steps. From Gathering, Lent/Easter 2017.
Related Material
Moderator's Lent Message 2019:
Moderator's Lent Message 2020: