United Church theological schools across the country offer a variety of educational and training opportunities for everyone.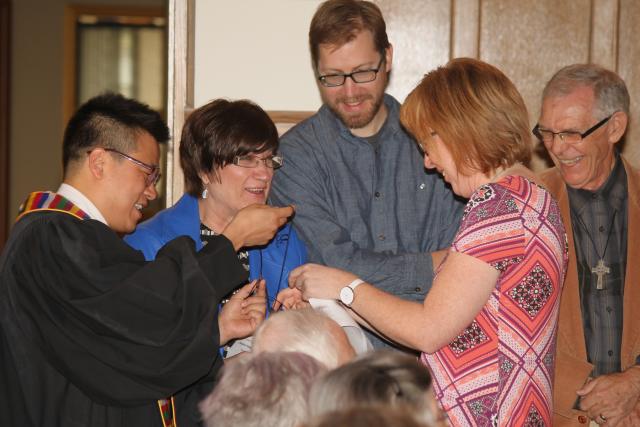 Credit: St. Andrew's College
"Faith seeking understanding." That is how Anselm, almost a thousand years ago, described his pursuit of a fuller understanding of God and the Christian faith. All of us who are people of faith engage in theological education to some degree—in a study group, by listening to a sermon (in person or online), by reading a book or attending a local presentation.
Eight United Church theological schools are spread across the country. Most of these schools offer programs for people seeking to become ministers. All of them have other offerings: you can attend a lecture, take a course, or pursue a degree to explore your faith. Our schools are a rich resource for members of the church. Have a look at what they offer.
Please see Downloads at the bottom of the page to learn more about individual schools.
Atlantic School of Theology (Halifax, NS)
Inspired learning for everyone, whether you are exploring an interest, updating your skills, or thinking about ordained ministry. Summer Distance MDiv students at the Atlantic School of Theology (AST) take classes online in the fall/winter terms, spend summer terms on our waterfront campus, and earn their MDiv degree in five years while serving in a supervised ministry setting. Generous bursaries are available for ministry candidates and other church members, thanks to Pine Hill Divinity Hall. Contact: Susan MacAlpine-Gillis, Recruitment and Vocations Coordinator (smacalpinegillis@astheology.ns.ca).
Centre for Christian Studies (Winnipeg, MB)
We are a school. We are a community. We are a movement. A national theological school with connections to the United Church and the Anglican Church, the Centre for Christian Studies (CSS) educates leaders for justice, compassion, and transformation. CCS is grounded in the tradition of diakonia; our students follow Jesus into community, building bridges between church and world. Come discover yourself as a learner, in community, as a bridge-builder and an agent of change. Learn more: What is the Centre for Christian Studies? (YouTube)
Emmanuel College (Toronto, ON)
Emmanuel College—where theological education meets the world! Discover a place where ideas of consequence are pursued with professors who will help you grow intellectually and spiritually; where dialogue and discussion thrive; and academic excellence, global awareness, and responsible public engagement are connected. Study with students who are preparing for leadership in diverse settings. If you are an inquirer or candidate for ministry in The United Church of Canada, you may qualify for a full-tuition scholarship through the John W. Billes Grant.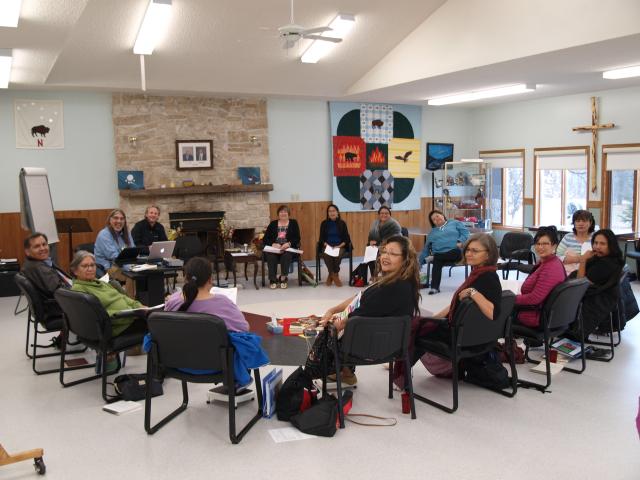 Credit: Sandy-Saulteaux Spiritual Centre
Sandy-Saulteaux Spiritual Centre (Beausejour, MB)
A place of spirit where both Indigenous traditional knowledge and ceremony and Christian spiritual beliefs are honoured. Sandy-Saulteaux Spiritual Centre (SSSC) fosters teachings of respect, healing, and relational connectedness for the benefit, balance, and wholeness of individuals, peoples, and all creation; uses a successful learning circle model of education developed over 33 years; and takes a community-centred, pragmatic approach to cross-cultural education.
St. Andrew's College (Saskatoon, SK)
St. Andrew's College offers theological study that is justice seeking, intimate, and ecumenical in an affirming and diverse community of learners and teachers. The Dual Degree program offers a pathway of theological education with a Bachelor of Theology, Master of Divinity, and 20-month Ministry Residency providing educational readiness for ordination in 5½ years. Students pursuing ordained ministry in the United Church through SAC's Master of Divinity degree program or Master of Theological Studies in Pastoral Studies for International Partners degree program have access to a substantial amount of tuition relief. St. Andrew's College is also home to the national Designated Lay Ministry program, advanced study in spiritual care, a variety of study options welcoming international students, and a Doctor of Ministry program in rural ministry and community development.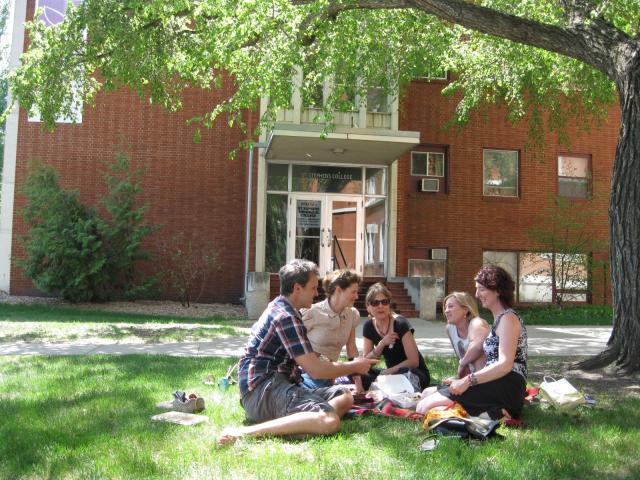 Credit: St. Stephen's College
St. Stephen's College (Edmonton, AB)
With a creative vision of transformative theological and professional education, St. Stephen's College is a community of people seeking to explore the spiritual complexities of human life and to meaningfully integrate this learning in society and the world. We offer the only spiritually informed master's degree in Art Therapy, out of three offered in Canada. A Doctor of Ministry Specialization in Supervisory Education and a Graduate Certificate in Theological Studies have recently been added. We partner with the University of Alberta, offering students arts options including Music Therapy and Drama Therapy. (Note: St. Stephen's does not grant testamur for candidates for ordered ministry.)
United Theological College/Le Séminaire Uni (Montreal, QC)
Formed in community, ministering in the world. The United Theological College (UTC) is a progressive and welcoming college of The United Church of Canada preparing students for ministry in the church and the world. We are a small and supportive learning community with three faculty, enhanced by the community of scholars within McGill University's School of Religious Studies and the Montreal School of Theology, an institution that is fully accredited with the Association of Theological Schools. We offer two streams of study toward ordination—a three-year M.Div. or a one-year Diploma in Ministry for students with a prior degree in theology—as well as a wide range of continuing and online learning opportunities. Situated in Montreal, Le Séminaire Uni offers a unique program designed to advance bilingual ministry, gain insights from the Quebec context, and deepen intercultural awareness. UTC offers generous bursaries and scholarships as well as distance education options.
Vancouver School of Theology (Vancouver, BC)
We are called to educate and form thoughtful, engaged, and generous Christian leaders for service to the church and the world. Theological education at Vancouver School of Theology (VST) combines the love of scholarship, courage to take up the issues of our time, and readiness to collaborate with our local and global neighbours for the good of God's world. Together with First Nations communities and other faith traditions, we engage issues of truth, justice, and spiritual growth. Also of interest: Native Ministry Consortium 
Downloads