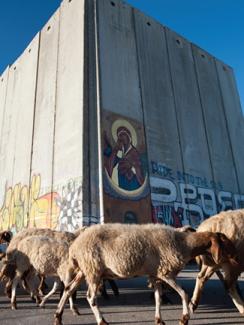 Prayers
The Wall: A WWPPI prayer by Michel Sabbah, Latin Patriarch Emeritus of Jerusalem.
Related Material
Introduction: Let's Keep Talking:
Images—Exhibition: A WWPPI collection of photographs portraying the daily lives of Palestinians and Israelis during the occupation.
West Bank Map: A WWPPI map of the occupied West Bank showing the location of the Green Line, Israeli separation barrier, Israeli settlements, and checkpoints.