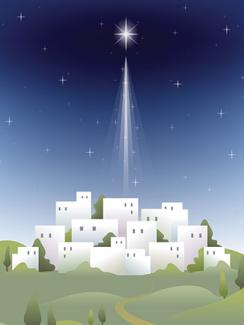 Epiphany is the end of the Christmas season, when we remember the Magi's visit with the Holy Family.  For additional creative resources on the Christmas story, visit  Advent Unwrapped.
Worship Ideas
Gathering Lectionary for Advent, Christmas, Epiphany, November 29, 2020-February 14, 2021: Includes suggested readings, hymns, worship spark, children's time idea, sermon starter, etc...
Prayers
Body Prayers: An Advent Unwrapped "action prayer" for each week of the Advent/Christmas season.
Prayer for Times of Change: At This Threshold: A prayer and other worship ideas that might be used to help communities of faith celebrate the start of new relationships in their regional councils or for other times of change, as well as for Epiphany Sunday.
Music
Minute for Mission
Minutes for Mission 2020 - Healthy Babies in Gaza:
Related Material
Colouring Storybook: Actively explore the story of Christmas using this 16-page Advent Unwrapped colouring book.
Story and Activity Cards: Meet the characters of the Christmas story, from Isaiah to the Holy Family, through these Advent Unwrapped cards. Includes activities for all ages.