"As Christians, we must root out fear, and commit to … practices that help us to ground our actions … in love." — former Moderator Jordan Cantwell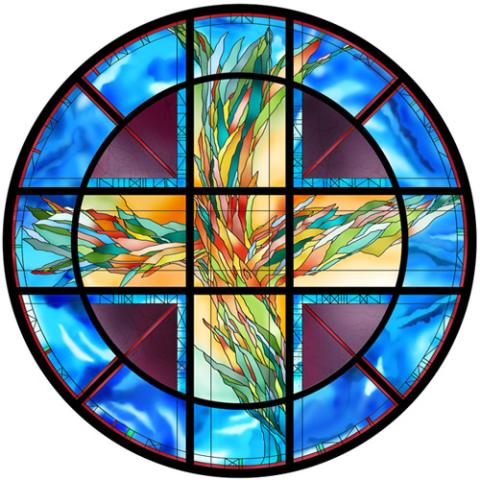 Credit: Sarah Hall
What We Believe
Although we believe that God is found in our common diversity, the sin of racism is present in our society and in our church. The United Church is committed to becoming an anti-racist church through a continuous struggle against racism. "Change is possible. We believe in forgiveness, reconciliation, and transformation and the potential to learn from stories and experiences." (That All May Be One, 2000)
The United Church of Canada's anti-racism policy, That All May Be One, names four key areas of work:
Organize for the full participation of all peoples.
Organize for diversity by supporting anti-racism work and promoting positive relationships among diverse peoples.
Act justly within the church's structures, courts, policies, and practice.
Speak to the world by supporting anti-racism work within broader society.
Our commitment to racial justice includes building right relationships with our neighbours, particularly reconciliation between non-Indigenous and Indigenous peoples. It means engaging in interfaith dialogue and speaking out against violence and discrimination rooted in racial and religious bigotry, including Islamophobia and antisemitism. It finds expression in our intercultural vision. It means having the courage to talk about racism and White privilege in our church and in our society.
As Moderator Jordan Cantwell put it in her March 2017 letter, "We need to name and examine our fears, prejudices, and assumptions. The privilege that many of us are born with may desensitize us to the injustice, exclusion, and hate that some in our community experience on a daily basis." Only in that way can we build, as "That All May Be One" envisioned, a church and society "where all are welcome, where all feel welcome, and where diversity is as natural as breathing."
What You Can Do
UN International Decade for People of African Descent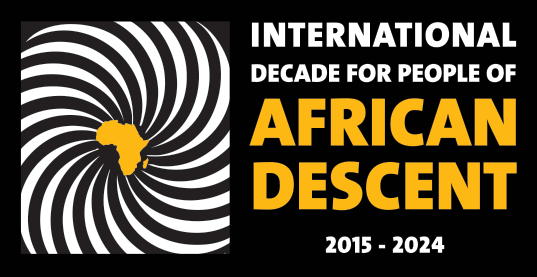 The United Church of Canada supports the International Decade for People of African Descent.
The United Church of Canada and the United Church of Christ (USA) are jointly participating in the UN International Decade for People of African Descent (2015–2024). This decade is an occasion to
work together with people of African descent around the world in a spirit of recognition, justice, and continuous development
acknowledge the profound contribution made by people of African descent to the economic, political, social, cultural and spiritual fabric of our communities, societies, and countries
implement concrete measures to promote their full inclusion and to combat racism, xenophobia, and intolerance
2020 Prayer Cycle
2020 marks the midway point of the UN Decade. As people of faith, we know that prayer has the power to transform and amplify or actions. We invite people to pray throughout 2020 for the human rights and fundamental freedoms of people of African descent. A daily schedule of suggested intercessions will be released throughout 2020 in four parts; these resources be made available under Downloads, below throughout the year.
Follow the United Church on Facebook and Twitter to virtually participate in our Prayer Cycle. Consider amplifying these prayers or sharing your own on social media (use the hashtags #AfricanDescent, #UCCan, #UCC).
Learn more in the article "Two Churches Are Better Than One," under Downloads, below, from the Winter 2018 edition of Mandate.
Challenging White Privilege
The United Church of Canada's White Privilege Working Group is part of the church's movement to becoming an intercultural church, the Truth and Reconciliation Calls to Action, and our commitment to reconciliation with Indigenous peoples. Alongside the church's commitment to anti-racism and to challenging anti-Black racism, identifying, understanding, and dismantling White privilege has been prioritized by the church.
As this church works to become one that is equitable, organizes for diversity, and seeks the full participation of all, transition may be difficult for people from dominant groups who have traditionally held power. Identities and place in the church and society may be challenged to make space for people who have been on the margins. Our current ways of being as a church and as a society have been painful for Indigenous, racialized, and bi-racial people for some time. People who are part of the dominant church may have to enter into places of pain to collectively move to a place where all are fully present at decision-making and leadership tables throughout the church and where diversity is as natural as breathing.
Many resources are available for worship, study, and reflection. A small sampling is available below and under Downloads.
Worship
Communities of faith may wish to plan a time of worship and prayer related to anti-racism. It may be helpful to view the online worship service United against Racism, which was hosted by the Black Clergy Network of the United Church on June 14, 2020 (video embedded above).
Other resources for reflecting on anti-racism in worship include
Reflection and Learning: United Church
Reflection and Learning: Ecumenical
The Work of Our Partners
For more information, please contact: