US plan offers nothing but a perpetual state of occupation.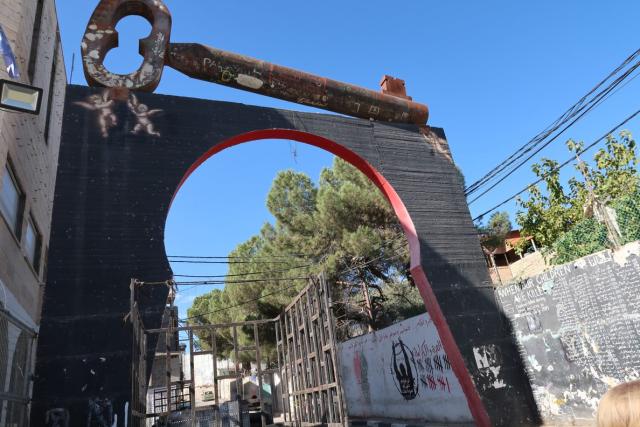 Symbol of Right of Return, Aida Palestinian refugee camp, Bethlehem
Credit: KAIROS Canada
We are hard pressed on every side, but not crushed; perplexed, but not in despair; persecuted, but not abandoned; struck down, but not destroyed. (2 Corinthians 4:8‒9, NIV) 
The Moderator of The United Church of Canada, the Right Rev. Richard Bott, has written a letter to Prime Minister Justin Trudeau urging Canada to maintain a principled policy position in accordance with international law, and to strongly oppose the United States' Middle East "peace plan." The Moderator also asked that Prime Minister Trudeau urge other world leaders to denounce the idea that the US's plan could offer a framework for negotiating peace, lamenting that "it is far from being a 'win-win' in advancing peace for Israelis and Palestinians." "They tell us that this plan offers nothing to Palestinians but a perpetual state of occupation," says Bott.
The Rev. Dr. Olav Fykse Tveit, General Secretary of the World Council of Churches, has also called on the international community not to support the proposal agreed to by US President Trump and Israeli Prime Minister Netanyahu, saying, "It constitutes an ultimatum, rather than a real, sustainable, or just solution." To hear more from the voices of local and ecumenical partners, click the links below.
For more on how you can add your voice to this call, see Call on Canada to Oppose the US Middle East Plan. 
Downloads