The United Church continues to support the ecumenical response to the coronavirus outbreak in China.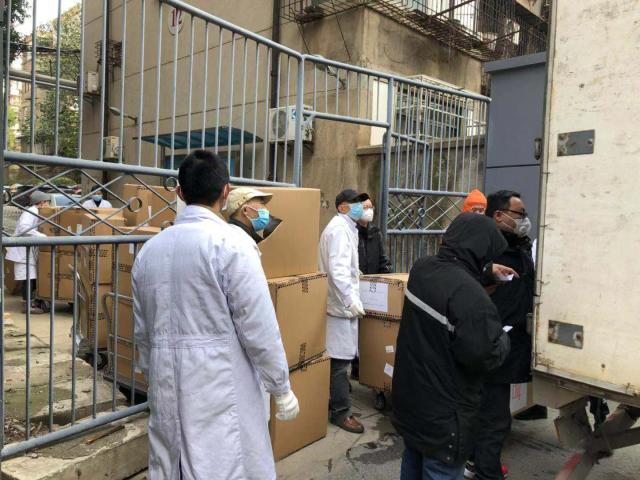 Arrival of medical supplies to Amity Foundation rescue operation of coronavirus relief in China.
Credit: Amity Foundation
Amid increasing concerns for those affected by the coronavirus, The United Church of Canada has contributed $8,000 toward the growing ecumenical response to the emergency in China. These funds will support Mission & Service partner Amity Foundation as they continue their urgent efforts to slow the rise of infections. 
As of February 7, 2020, Amity has organized and transported nearly 300 tons of disinfectants, 10,700 medical protective screens, 713 boxes of various disinfection supplies, 3,000 goggles, 43,000 masks, 250,000 pairs of medical examination gloves, and food items to Hubei Province, which has been the hardest hit by the outbreak.  
Christians in China are actively supporting Amity's emergency relief operations directly and through the coordinating efforts of Mission & Service partner the China Christian Council. 
There is still urgent need for protective medical supplies and assistance. The number of infections continues to grow, with some 31,161 cases of coronavirus confirmed on the Chinese mainland. Please continue to offer your prayers and support to the people affected, their caregivers, and medical staff who are on the frontlines of battling the coronavirus outbreak. 
For more information, contact: 
Patti Talbot
Team Leader Church in Partnership
ptalbot@united-church.ca
416-231-7680 x4018
1-800-268-3781 x4018