The Healing Fund supports Indigenous language and culture programs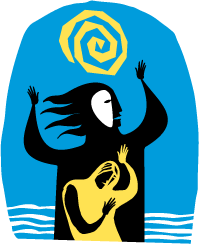 Established in 1994, The Healing Fund reviews projects submitted by Indigenous communities and organizations for the purpose of healing from the painful legacy of Indian Residential Schools. In 2019, The Healing Fund provided more than $300,000 to support Indigenous communities in this work.  
In November 2019, The Healing Fund Council met to make decisions on the applications received during the Fall 2019 intake. The council reviewed 22 proposals, expecting to be able to fund 10. Due to the generosity of those donating to the fund, The Healing Fund Council was able to fund 2 more applications than usual, bringing the total number funded to 12.
The United Nations proclaimed 2019 the International Year of Indigenous Languages. More recently, the UN proclaimed an International Decade of Indigenous Languages beginning in 2022. Reclaiming language is an important area of The Healing Fund's work, and in 2019 it was pleased to support several projects focused on language and cultural revitalization. Such work is a key part of addressing the legacy of Indian Residential Schools.
For a list of Fall 2019 projects, see the download below.
As we enter a new year and a new decade, The Healing Fund Council looks forward to reviewing new applications and initiatives from communities. For application forms and criteria, please visit The Healing Fund page.
Applications are due March 15 and September 15, 2020.
Downloads