Black history is looking back, while steadily living in the present and moving toward the future.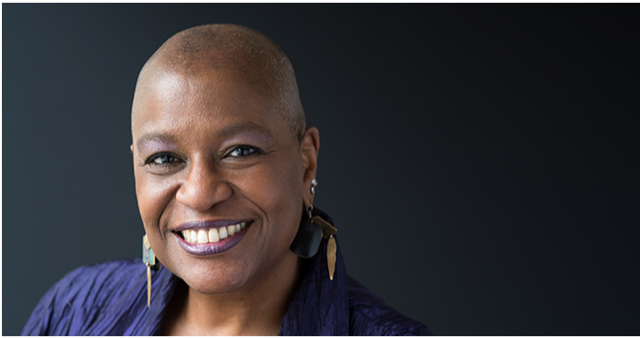 This blog post by Dr. Velda Love of the United Church of Christ is part of a series of reflections for Black History Month 2020.
I spent Christmas and the end of 2019 with family in Bloomington, Minnesota. My aunt and cousins live in one of many cold Midwestern states within the United States. Despite the cold weather, nothing could keep me from being cocooned in the warmth of their welcome and loving embrace. There is a profound and deep sense of safety and unconditional love when I am with my family. We are usually only together once a year since I relocated due to a career change. The miles of separation are difficult for me because I love, love, love my family.
Love for my family comes from an awareness of how we managed to survive, struggle, achieve, thrive, and excel beyond our ancestors' and elders' expectations. I recognize and acknowledge that my faith in God, African-centred spirituality, post-graduate education, achievements in life, and prayers and support come from my biological and extended family. I am also aware that the God of my ancestors lives within me, and their prayers continue to sustain me.
My aunt and I reminisced and share precious stories of my family's history of being Black and beautiful. Black history is looking back while steadily living in the present and moving toward the future.
There is more to celebrate when we take the time to read and learn beyond the distortions and myths. We teach each other to acknowledge there were civilizations, cultures, and people groups older and more advanced than Europe. This is why I celebrate my people's history beyond the designated month of February.
Reading and researching my history led to discovering the beauty and truths of African Americans in general, but people of African descent around the globe. I immersed myself in learning about pre-colonial Black Africa, and other diverse people groups. My faith community is where my quest for African-centred knowledge began. It was at Trinity United Church of Christ on the South Side of Chicago that led to my African-centred rootedness. Womanist and Black liberation theology grounded my desire to attend seminary with a well-rounded foundation in African-centred biblical and theological education.
As my educational thirst grew, I read more books written by African descended scholars and theologians. I also researched and studied the Bible from scholars—women and men of African descent.
In order to change the narrative about Black history, one has to go back further and research pre-history and where our human journey begins. These resources are helpful when discovering not only our human origins, but our faith origins as well. Studies reveal Christianity is also birthed and flourishes for centuries alongside the Jewish and Muslim faiths on the African continent. It is vital and important for the Christian church to remember that our history is not complete until we go back further than colonial narratives. Grounded in the truth of history and living faithfully means actively participating in the work of restorative justice. God is calling the Christian church to restore a broken world based on the harm of racism.
It's been my life's work to learn, teach, and celebrate not just Black history, but the history, voices, and lives of people groups whose stories have been buried, negated, and marginalized by narratives from settler colonizers.
There is more to uncover about ourselves and our beginnings. I'm grateful for movies, books, and documentaries that are researched, written, and then displayed through multiple venues and media outlets that tell a more accurate and truthful story of how I and my family are people of African descent living in a world of many colors and cultures. These portrayals are more accurate and liberating. It feels good to live in a world that includes my people's lived experiences because our history is Black and beautiful.
— Dr. Velda Love, Minister for Racial Justice, United Church of Christ