"We learn to trust God's transformative work in those places of chaos and struggle. We learn anew that we are not alone." – Mardi Tindal, 2015
The writer, Karri Munn-Venn of Citizens for Public Justice, stands in front of the "Adi Yeta" at COP23. This Fijian canoe serves as a symbol for conference participants that we are all in this struggle together.
Credit: Karri Munn-Venn
I've been blessed on several occasions to have heard and read the beautifully articulated words of Mardi Tindal, former moderator of The United Church of Canada, as she has reflected on her participation in United Nations (UN) climate conferences. I've been inspired by her compassion, her conviction, and her unwavering commitment to hopeful prayer and action in the face of "among the most urgent spiritual and moral challenges of our day."
I am now just back from the 2017 UN climate conference, COP23, which took place from November 6-18 in Bonn, Germany, under the leadership of Frank Bainimarama, Prime Minister of Fiji. I was fortunate to have followed Mardi's lead (and others) and attended the COP under the accreditation of The United Church of Canada.
My time at COP23 was at once exhilarating, engaging, and exhausting. It was an incredible mix of cultures; a constant pull between almost-desperate urgency and cautious hesitation; and a whole lot of hurry-up-and-wait. As I return home to my routine, I feel simultaneously impatient and full of hope.
Canada at COP23
The government of Canada had a strong presence in Bonn. Canada was an active advocate for the Gender Action Plan, which recognizes the disproportionate impact of climate change on women and the role we play in solutions. They were also a vocal supporter of the Local Communities and Indigenous People's Platform, which affirms the rights of Indigenous peoples and "aims to support [their] full and equal role in climate action."
The big announcement from Canada (and the UK) was the launch of the Powering Past Coal Alliance. This initiative towards a global coal phase-out quickly assembled 25 jurisdictions from around the world. More significant, however, was a commitment made on the sidelines of COP23: to create a Just Transition Task Force and implement a series of measures to support workers moving out of the fossil fuel industry.
Canada promised no new greenhouse gas emissions reductions or funding increases. Our government also resisted the call from developing countries to formally commit to do more to reduce emissions before 2020. However, Catherine McKenna, Minister of the Environment and Climate Change, indicated that Canada intends to "ratchet up" our target in accordance with the Paris Agreement – eventually.
Looking forward
COP23 included presentations from Prime Minister Enele Sosene Sopoaga of Tuvalu, Nauru President Baron Divavesi Waqa, and President Ali Bongo Ondimba of Gabon, as well as the heads of state of several other small island and African countries (including Palau, Kiribati, Guinea, Benin, and Niger). They all spoke to the urgency of the climate crisis.
French President Emmanuel Macron reminded government leaders that the world must course correct within the next five years to have any chance of limiting warming to 1.5° C over pre-industrial levels. Data from the UN Environment Program [PDF], the International Energy Agency and the Intergovernmental Panel on Climate Change, highlight the need for significant new emissions reductions.
The urgency of the climate crisis is not yet reflected in Canada's action plan. But we've begun to move in the right direction. So while I am impatient, I am committed – like Mardi and others before me – to continued prayer and action. And, I remain full of hope.
 — Karri Munn-Venn is senior policy analyst at Citizens for Public Justice (CPJ). From November 13-17, 2017 she attended the UN Climate Conference (COP23) in Bonn, Germany as an observer under the accreditation of The United Church of Canada.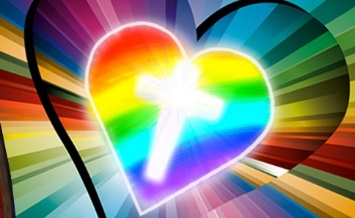 Join the ongoing conversation on justice issues that are rooted in our faith and learn more about getting involved in social action.