My partner and I came to Canada to be free, yet we are still not fully accepted in our church. So we never imagined our wedding would be so beautiful and noble, made so by our friends and God.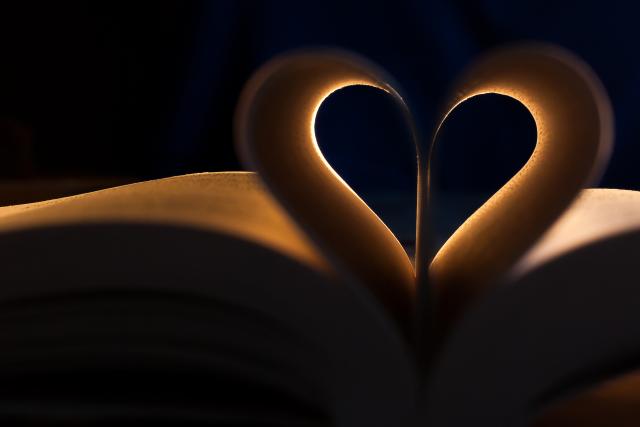 Credit: Sandrine Néel, Flickr, CC BY-ND 2.0
Living in Korea as a LGBTQ minority is like walking through a sand desert with only a bottle of water. However, living as a Christian LGBTQ minority in Korea is like walking through a gravel desert without water or shoes.
I was ignorant of my sexual identity and lived in denial until I accepted it in my late 20s. Over the next five years I was forced to leave the church. My mother, a faithful Christian, sent a text urging me to vote for a survey in agreement with homosexual opposition. After both my partner and I came out to our mothers, we were told to see a psychiatrist. My partner had to meet a minister who was campaigning for an ex-gay movement. When I went to church, I had to listen to prayers about driving homosexuals out, saying gay people were trying to turn Korea into hell. There was no place for LGBTQ people to breathe in Korean churches. In the church, there was not a single hint of pride in Jesus' love and comfort for all. I could bear all the homophobia and violence in church but the most difficult thing was to hide and lie to the people I love, and who love me.
My partner and I had to leave our families, friends, work, and homeland, to create a healthy family and life. We chose Canada as our new homeland, where same-sex marriage is legal, and the country is English-speaking and nature loving. To obtain permanent residency, my partner Ailyn Lee, came to Canada first. On her first Sunday here, she attended a Korean church with her roommate, wary because she didn't want to be discriminated against by Korean Christians again. The first sermon she heard was about God's love for people who are the socially underprivileged, second-class citizens, and sexual minorities. She was comforted by the sermon and felt the guidance and love of God. From that very day, she became associated with the Korean United Church of Winnipeg (KUCW).
In the summer of 2017, I flew to Canada to marry my partner. We were not thinking of it as a wedding ceremony — just of engaging a marriage official, two witnesses and two rings. But many people were asking my partner when and where the wedding would be held, and we were surprised and embarrassed when people offered congratulations.
One day one of Ailyn's friends asked, "Marriage is a very important and happy moment to be celebrated. So why don't you think of a marriage ceremony?" With our agreement, the friend planned our wedding. Her husband recorded our videos. My partner's roommates were witnesses. Rev. Cho officiated, and his wife made bouquets. Church friends celebrated by singing a song; and the owner of a sushi restaurant where my partner was working photographed the wedding. We never imagined in our lives that we would hold a wedding with "congratulatory money" (in Korean wedding culture, guests give money to the bride and groom). Our wedding was the most beautiful and noble moment in the world, made so by our friends and God.
Before the wedding, my partner respectfully asked Minister Cho to officiate. He had no reason to refuse because it was a church member's wedding. However, we were a LGBTQ couple. He must have expected some challenges, but gladly said yes. We were given a happy memory as a gift thanks to the people who cared, loved and supported us. However, we didn't think the church, the place where we were to be married and which openly accepted us as members, would have such a big problem with it. Rev. Cho, who officiated our marriage, would experience a lot of resistance.
KUCW shares a building with Churchill Park United Church (CPUC), which is an Affirming Ministry. We heard later that some KUCW members opposed our wedding being held in the building. However because CPUC as an affirming congregation welcomes same-sex marriages, we married in the same shared building and our name appears on CPUC's wedding registry.
Sadly, because of our wedding, some church members left, and Rev. Cho has been persecuted and ridiculed by other Korean pastors and church members in Winnipeg. Although there are more than 10 Korean churches in Winnipeg, only one is a United Church. Decades ago there was an issue at the United Church related to homosexuality, after which the majority of our church members left. They created a new church that condemned homosexuality, and are now the largest Korean church in Winnipeg. They spread rumors and upset our congregation by calling our church a heresy and our congregation worms.
My partner and I came to Canada to be free, but we are still suffering from the gaze and rumors of many fellow Koreans. Although we believe in God like them, we don't seem to believe in the same God. I can say that this is clearly a spiritual fight. The important thing is that we are still standing before God, and are still praying for God's justice. Our experience with the Korean church and United Church have left us with a lot to consider. We will take courage with those who care for us and love us, and we will seek wisdom and help from God.
When asked to share our story, I consulted the scriptures. In the Bible, the politics, theology, and ideology of the day protected the vested interests of religious and political leaders. They were not interested in the realities and circumstances of the less fortunate. But Jesus' healing ministry was focused on liberating the marginalized from the oppression and condemnation of religious and political leaders. He was focused on restoring individuals back to community. 
If we are to follow Jesus' example, we must affirm that all people are created in the image of God, and that as God's children, all are welcome.
— Johanna Park is a member of Korean United Church of Winnipeg in Manitoba. This month she began studies at the Centre for Christian Studies in the diaconal program.